Let me tell you a little about a team I observed recently.

This team was formed years ago, in 2002, and they have since worked in collaboration with many major players in the entertainment space, including U2, Akon, Pharrell, and Beyonce. Their success as a group has been remarkable. They have appeared on The Tonight Show, Oprah, The Today Show, Conan O'Brien etc. Their history includes performances for royalty, and for the likes of Bill Clinton, Nelson Mandela, Desmond Tutu and Michael Jackson.

I had the opportunity to see this team in action recently, and would recommend them not only as an evening of incredible entertainment, but also as a model for several crucial features of a successful team. Last weekend, I was fortunate enough to attend a performance by The Soweto Gospel Choir. Now I understand why this Grammy Award winning team has earned so many accolades around the world!
5 Crucial Success Factors
1) United Team Mission
The Soweto Gospel Choir was founded by the late David Mulovhedzi in 2002. The Mulovhedzi family, under David's leadership, sought to unite talented singers and dancers who could bring the joy of African Gospel music to others. In doing so, they also wanted to help local youth and families within their own community. To this end, they also founded and continue to support an AIDS orphans' foundation, Nkosi's Haven Vukani. At the end of the day, people are inspired by a purpose or mission. Whether it be an organization or a department, your team must have a guiding mission - what's yours?
2) Engaged Team Members
Have you ever walked into a retail store, restaurant or place of business and been put off by the seemingly-uninterested staff? I often find myself wondering why and how these individuals were hired. When the Soweto Gospel Choir performs, audiences can see the intensity and passion that each team member brings to the role. Not only are they each attracted to the mission of the team, but they must also audition their talents in order to earn a spot in the choir. Likewise, an effective team at any organization is made up of individuals who are screened (internally or externally) for not only their talents, but also their cultural fit with the existing team. Zappos.com CEO Tony Hsieh is known for hiring for cultural fit, and you should too. The result is superior engagement. Any team that hires someone who just wants a "job" will miss the mark.
3) Relentless Pursuit of Improvement
Today, every organization and team must continue to enhance performance and productivity in their current roles, but also innovate for future growth. The Soweto Gospel Choir members' impressive perfection of execution in vocal and dance skill is achieved through rigorous rehearsal and constant growth. Their evolving global success has seen their repertoire expand from traditional African gospel to include a broader selection of pieces. They closed the recent show with an inspiring rendition of the American Gospel classic, "Oh Happy Day".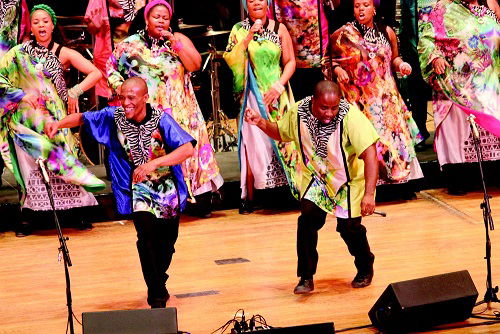 4) Transference of Energy/Passion to the Audience
Do you find it refreshing to work with - or buy from - people who have a passion for what they do? Brian Tracy says that "effective sales is the transference of enthusiasm". When a team is made up of individuals who perform at their best with intense passion, other departments (internal and external) take pleasure in supporting them and being a part of it. And, of course, customers are moved to "participate" as well.


5) Humility of Service
So much energy is wasted and non-productive conflict produced by team members' egos. In when Bob Geldof initiated the "Band Aid" production in support of famine relief, he hung a sign at the entrance where the many big-name pop stars of the day were arriving to participate that said, "Leave your ego at the door". At the end of the Soweto Gospel Choir's show, the energetic conductor (Shimmy Jiyane) asked the audience if they wanted "one more", and then, "how about two more?" After the show, he could be seen along with other members of the choir in the lobby, mingling and posing for countless pictures with members of the audience. No inflated egos were on display there - despite their success, they remain engaged and clearly focussed on their mission together as a group.

Any team that strives to harness these 5 related factors can surely achieve great things in harmony!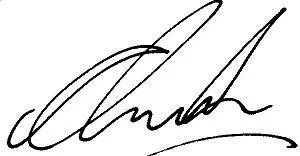 | | |
| --- | --- |
| | Chuck Reynolds is President and Chief Performance Officer of Excel Group Development in Toronto. He can be reached at (416) 481- 4802 or visit www.XLTeamwork.com for more information. |
| | |
XLTeamwork.com