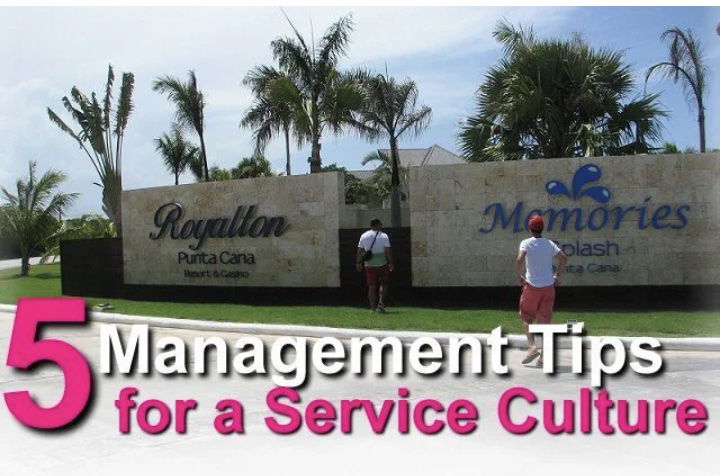 Have you ever had what you felt was lousy, nightmarish hotel service, and vowed never to return? This hotel experience left an indelible impression. We often say that the culture is set from the top down: if managers and leaders don't lead a service culture, they can't expect the rest of the organization to serve clients well, and soon the brand is adversely affected. News of bad customer service reaches more than twice as many ears as praise for a good service experience.
| | |
| --- | --- |
| | Being originally from Brazil and Jamaica respectively, my wife and I enjoy regular breaks in a warmer climate ( its part of our DNA). We have enjoyed countless trips to Cap Cana and Bavarro beach in Punta Cana in the D.R., usually staying at the Melia, Secrets or Paradisus. On our recent trip, however, we opted to try a new hotel chain (at the time) that we weren't previously familiar with. With some trepidation, we booked a 2-week stay with teens in tow at a property that featured a massive water park. Within 30 hours of our arrival I was frustrated, irritated, and ready to believe that this entire vacation would be a nightmare of lousy service. In fact, I had already decided never to return to a Memories or Royalton hotel ever again. |
SPOILER ALERT: It didn't work out the way I planned. They transformed our minds and we have returned several times to Royalton since this was first published and have referred many friends and family members there. Why? The short answer is, they fumbled, but the recovery was so phenomenal we became self-appointed Royalton ambassadors. I've never seen such a service recovery before. The remarkable recovery led by one manager and his team made all the difference. Below, we've unpacked the glitch and recovery as well as 5 tips we observed for Leading a Service Culture.
The Service Glitch (if you're a Core D style scroll to the bottom )
We wanted to try the Royalton Hotel in Punta Cana as it was closer to the beach, but it was sold out. (bummer). We learned after our arrival that this was due to one of the largest (150 guests) and most beautiful destination weddings that I'd ever seen. We opted to book at the neighboring sister property (with some older rooms) , Memories Splash.
On the first day , our room keys didn't work. No worries - we went to the front desk and got a new set. We returned about 6pm after an active day, ready to freshen for dinner only to find that the new keys no longer worked and we were unable to gain access to our room (again). A little disappointed, I walked back to the main office and requested a third set of keys. Once I returned to the room, however, I found that this set did not work either and we were still locked out, necessitating yet another trip back to the front desk. This time I was told that someone would be sent to help within 5-10 minutes.
He arrived (20 minutes later) examined the locks but there was no progress, and he radioed a colleague for help. As we sat in the hallway for another half hour, the two employees called a third person, and eventually the team effort (over 2 hours later) did lead to results. After finally getting into our room - we were tired, hungry, and irritated - only to find that it had never been cleaned. Apparently the cleaning staff had also been unable to open the doors when they came by earlier in the day, but it seemed they hadn't alerted anyone to the problem at the time (a simple move that could have saved us more than two hours of aggravation).
As my family headed to the showers to prepare for a late dinner, I pulled out the laptop, found the information for the head office (in Canada), and emailed off a note voicing my extreme displeasure - should anyone there care to listen.



The Incredible Service Recovery
By the time we returned from dinner, I had a response to my email, both online and in hard-copy letter under our door, from a member of the management team onsite. He invited us to meet with him the next day to discuss our experience, and what followed was a perfect example of what to do right, when something's gone wrong.
At our meeting the manager listened patiently, took notes, and politely asked questions to clarify what had happened. At the end of the meeting he thanked us for our feedback, sincerely apologized, and promised to look into the matter (we later found out that it was a major software glitch in the card access system). He explained that it was a relatively new hotel, and they would appreciate any further feedback. He went on to say that they wanted to take this opportunity to demonstrate the level of service that Royalton aspires to as a brand standard. He upgraded us to a new room with expanded restaurant privileges and introduced us to our dedicated butler, Franklyn. (Having watched a lot of Fresh Prince of Bel Air episodes, my youngest wanted to call him "G".)
We spent the remainder of the two weeks learning about and enjoying the resort, and we have since shared with many friends and family just how impressed we were with the Royalton Punta Cana property. Our often-demanding teens loved the Teen Lounge, meeting other teens from around the world (and using their French). The waterpark also lived up to the marketing, and was indeed "Splashtastic". My wife and I enjoyed the 24-hour gym, the coffee shop, the food, the ambient time themed music and much more - (too many things to list.)
| | |
| --- | --- |
| | We would never have become the self-appointed volunteer Royalton Brand Ambassadors, were it not for the head office response and service leadership of Mr. Juan Carlos Perolta. He checked in with us each time he saw us on the property. His actions demonstrated the importance and benefits of leading a service culture. Out of curiosity, we extended an invitation for him to complete one of our online behavioural surveys. The resulting profile documented his listening skills and showed just how well-suited he was to leadca team in his role. Regardless of industry, leading a service culture is crucial for sustained organizational success. |
5 Keys to Leading a Service Culture
1) Hire "Right" - Hire managers who sincerely enjoy serving the public (think smiling persona vs. accounting boss type). Hiring wrong fit can adversely impact your brand and bottom line.
2) Coach - Clarify service expectations regularly and coach staff for alignment, e.g., Greet guests with a smile and "Hola" when you pass them.
3) Model Service - Ensure managers lead by example. They should lead first, by treating their staff with respect and encouragement so staff have the esteem, confidence and desire to assist in serving customers at a superior level.
4) Listen for Understanding and Improvement - When service glitches occur (and they will), don't listen to the customers just to shut them up. Listen to learn and turn it around. What can you do to change their experience?
5) Get Customer Help - Turn customers/guests/clients into brand ambassadors. Invite them to assist in helping your organization learn what is going well, and how you can improve. You would be surprised how easy it is to do this by simply asking, "What can we do better or differently?"
There's no big secret to service excellence. It all begins with a sincere desire to serve your customers/ clients, and grows from there and could end with engaged long term customers. Remember, every time you encounter a service "fumble", view it as an opportunity to demonstrate a commitment to excellence in the recovery.
In the spirit of growth,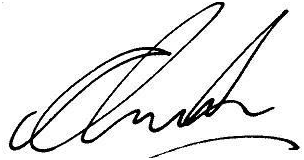 Charles (Chuck) Reynolds
XLTeamwork.com
Excel Group is a Canadian based firm with a reputation for helping organizations to enhance their engagement and effectiveness in Team, Management and Sales Effectiveness using Behavioural Science.
#Teamwork #Disc #Conferences #Meetings #Coaching #Royalton #Sunwing #hotels #Service.

** UPDATE **
In the few years since this service recovery we have been back a few times. We have also been to their sister brand Chic Punta Cana and referred friends and family seeking a warm break.