Thanks SB Team!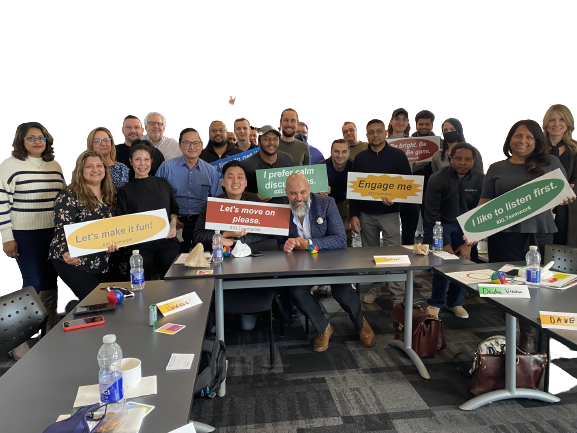 We always say that "Organizations don't achieve results. People do."
It was our pleasure to work with you we so appreciate all your participation and comments. While you have such unique talents, the best results come when team members are coached and empowered to share their unique strengths in working together to optimize service and solutions to customers. We hope that your participation in the XL Communication for Success will assist you in achieving greater effectiveness with colleagues, customers as well as family (incl. teenagers) and friends. In all areas of our lives, our ability to achieve goals with superior results depends on our ability to communicate and leverage the strengths of others for assistance.
You may download team wheels below at the bottom of this page.
If you have any questions feel free to reach out - admin(at)XLTeamwork.com
Feel free to keep in touch on LinkedIn:
See More SB Team pics below.
Adapted Wheel and Natural Style Wheel